Teleplus
How to Use API Scraper?
---
Help you get more than 10,000+ member in the group
Step 1:
Enter your cell phone number. Note: Select your [country code] first, then enter your phone number. (Please check if there are spaces before and after)
Click [Send Code], then go to your cell phone, web page, client, etc. wherever you are logged into your account to find it.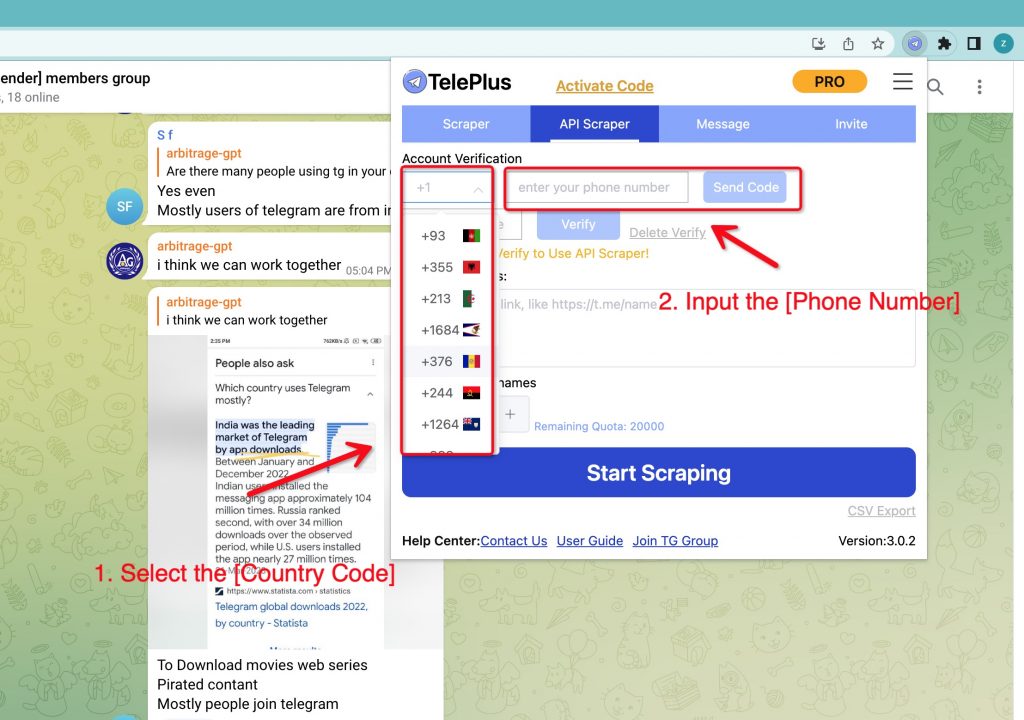 Step 2:
Enter the five-digit code you found into the verification box and click the [Verify] button
A green alert will be displayed at the bottom of the screen to indicate successful verification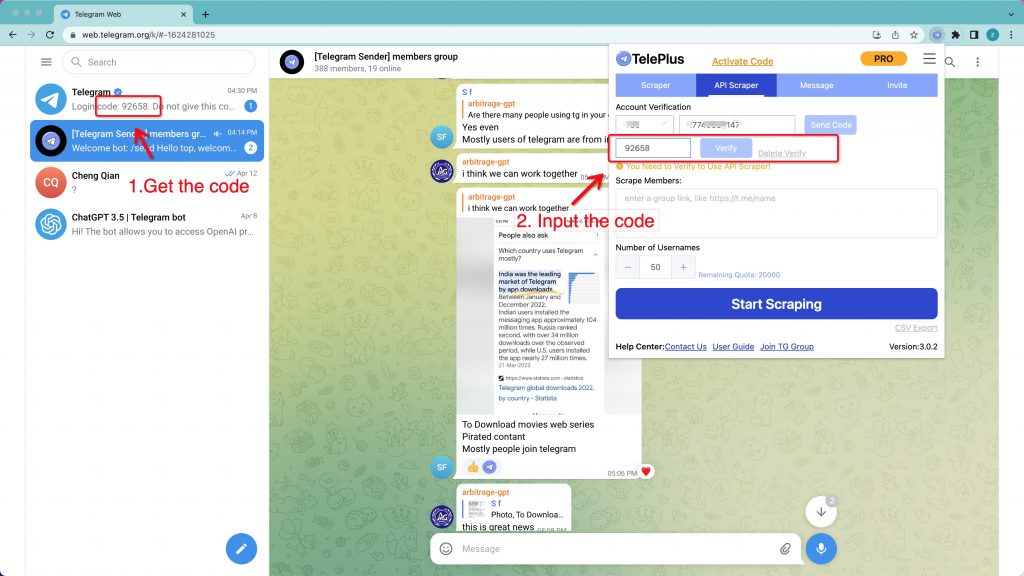 Step 3:
Go to the page and find the private group and copy its group link.
Note: You cannot find group links for private groups, you can use the Web Scraper to get their members.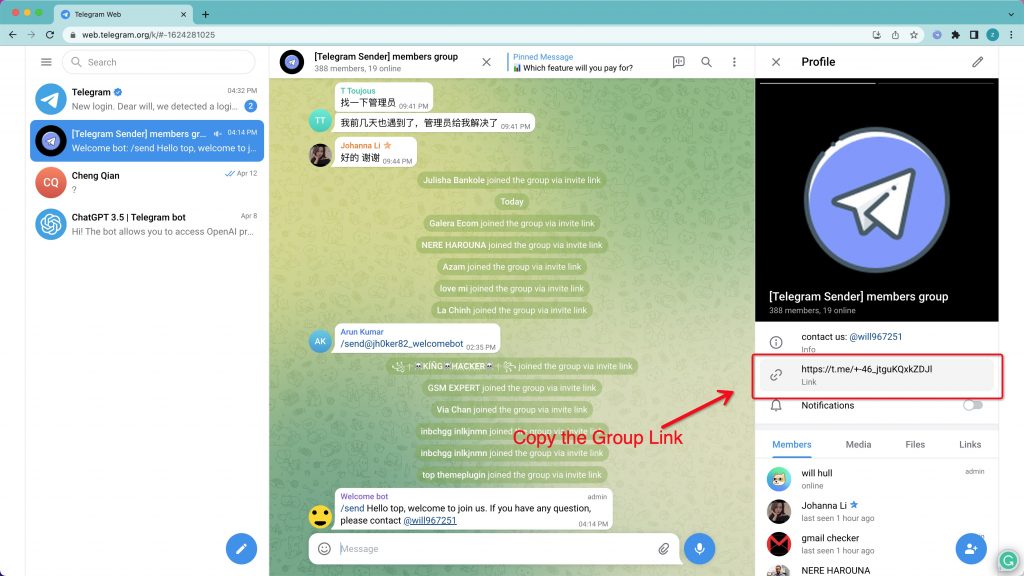 Step 4:
Enter the group link and set the number of members you want to scrape.
It is recommended that you can check the total number of group members before setting it.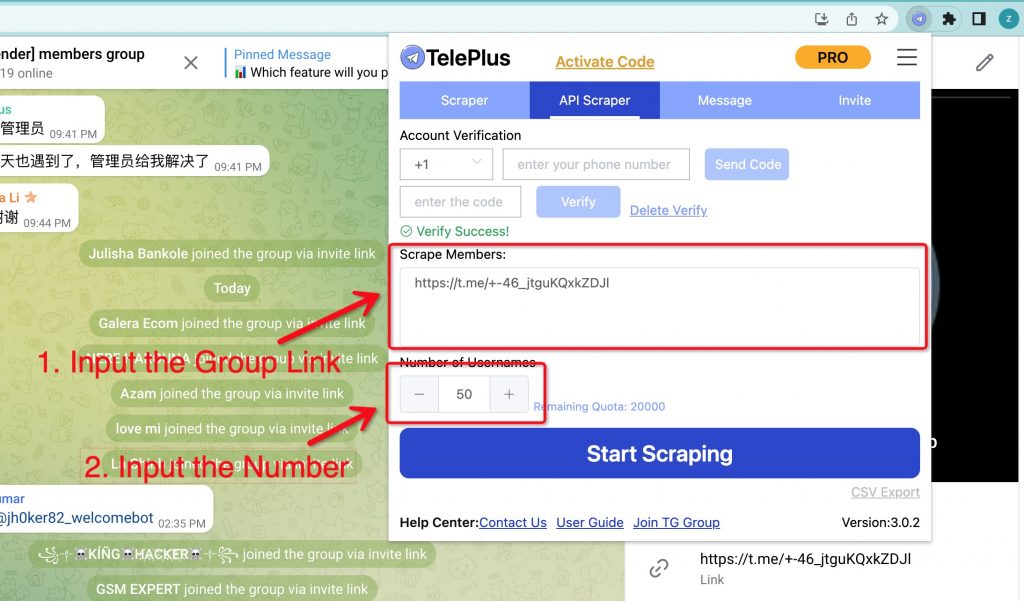 Step 5:
Click [start Scraping], it usually about 5 seconds to complete all capturing, and the progress bar will show its progress.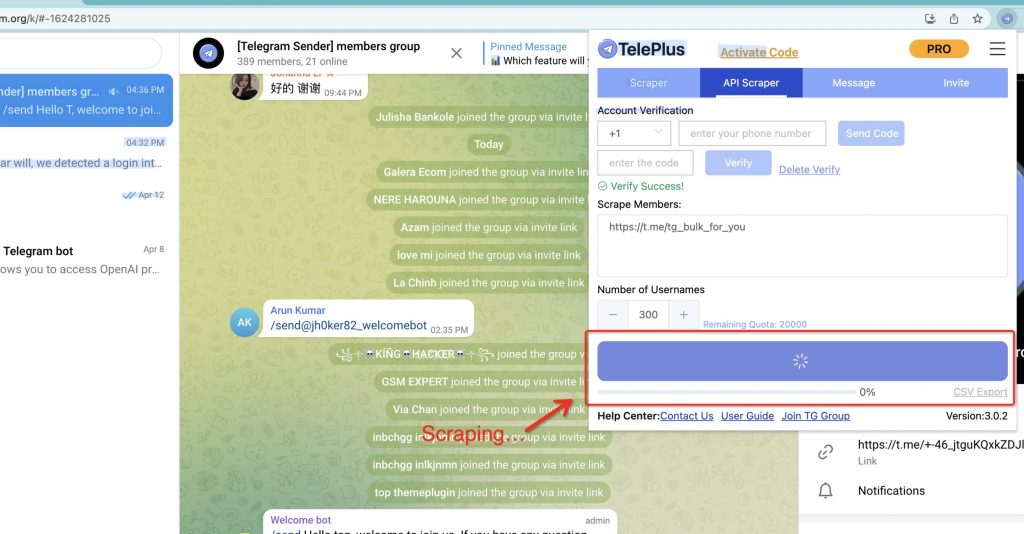 Step 6:
After the Scraping is finished, the [CSV Export] button will become clickable and you can click to export all the group members.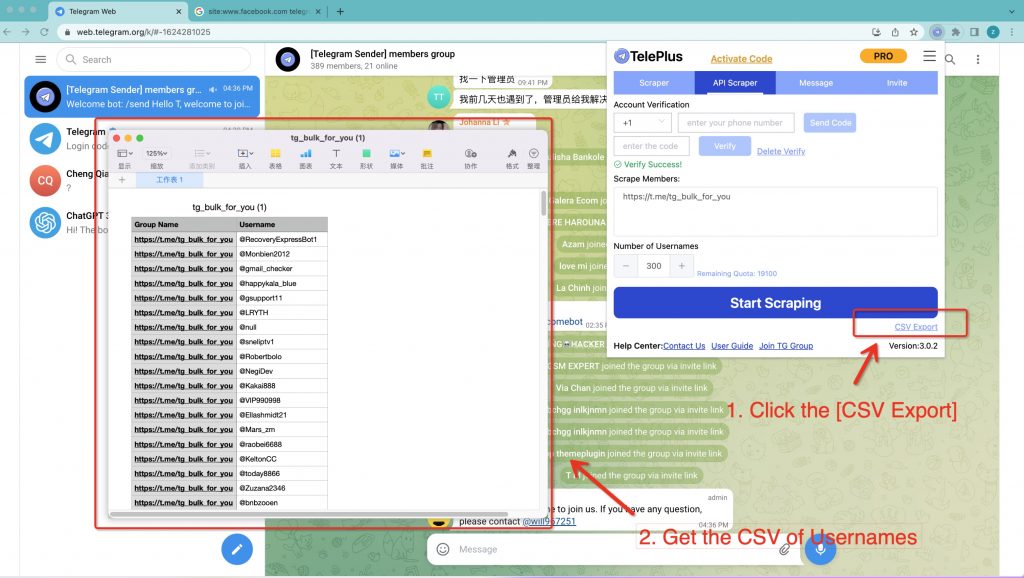 "If you encounter any issues while using TG Sender, don't hesitate to reach out! Our professional Telegram marketing experts are just a message away, ready to assist you."